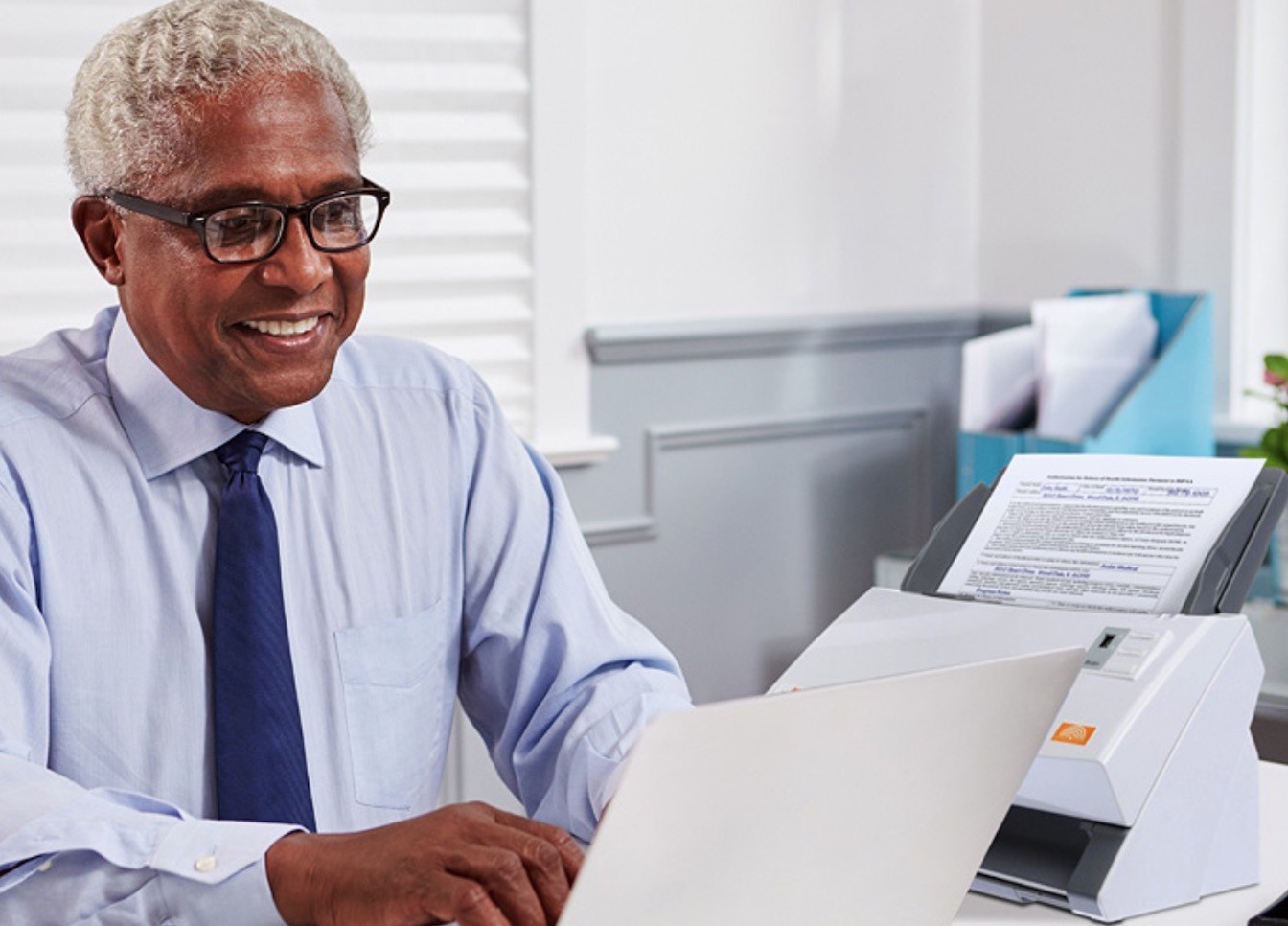 How to Enhance Your Data Management and Document Capture Process
As a decision maker for your business, it is crucial to identify efficient and cost-effective solutions to increase productivity. Enhancing your data management and document capture process is a good place to start. Entering high volumes of paperwork and crucial information into your system can be a timely and inconvenient task that takes away from other responsibilities. With an optimized workflow, you can get back to focusing on what matters most to your company
If you are looking for a better tool to handle your paperwork and daily information capture, Ambir has a range of solutions to fit your specific needs. With nearly 20 years of industry experience, we understand how important it is to save and store your information in a way that is cost effective and easy to access. Ambir products are made with the highest-quality materials and come bundled with industry-leading warranties, giving you the lowest total cost of ownership in the industry. Over the last six months, we have helped organizations save over one million dollars in document scanning hardware spending. On average, we save organizations $500 per scanner, per desktop deployment with no loss in productivity or compatibility. Our portable and reliable desktop scanners provide great versatility for both scanning volume and scanning hardware budgets.
Our recent hardware certification with CAPSYS CAPTURE software, now provides mutual customers even more ways to handle their web-based data with increased access to information anytime and anywhere they need it. CAPSYS' unique Extract | Transform | Load services are ideal for assisting customers with the challenge of standardizing incoming data types and file formats originating from varying sources. This helps clients see results  quickly along with reducing overall operational costs and increasing productivity while delivering a rapid ROI.
As many have learned from the challenges faced this year, flexibility is crucial to your business' success. So, whether you're scanning at your office, from home, or on the go, you can be sure your items will be scanned quickly, accurately and securely. With applications across a wide variety of industries, Ambir scanning hardware used with CAPSYS CAPTURE software will provide a cutting-edge solution for your organization.
Here are a few other software companies that have found users achieving similar success utilizing a deployment of Ambir scanners.
To learn more about how Ambir is partnering with CAPSYS to improve your current workflow, view our press release here.