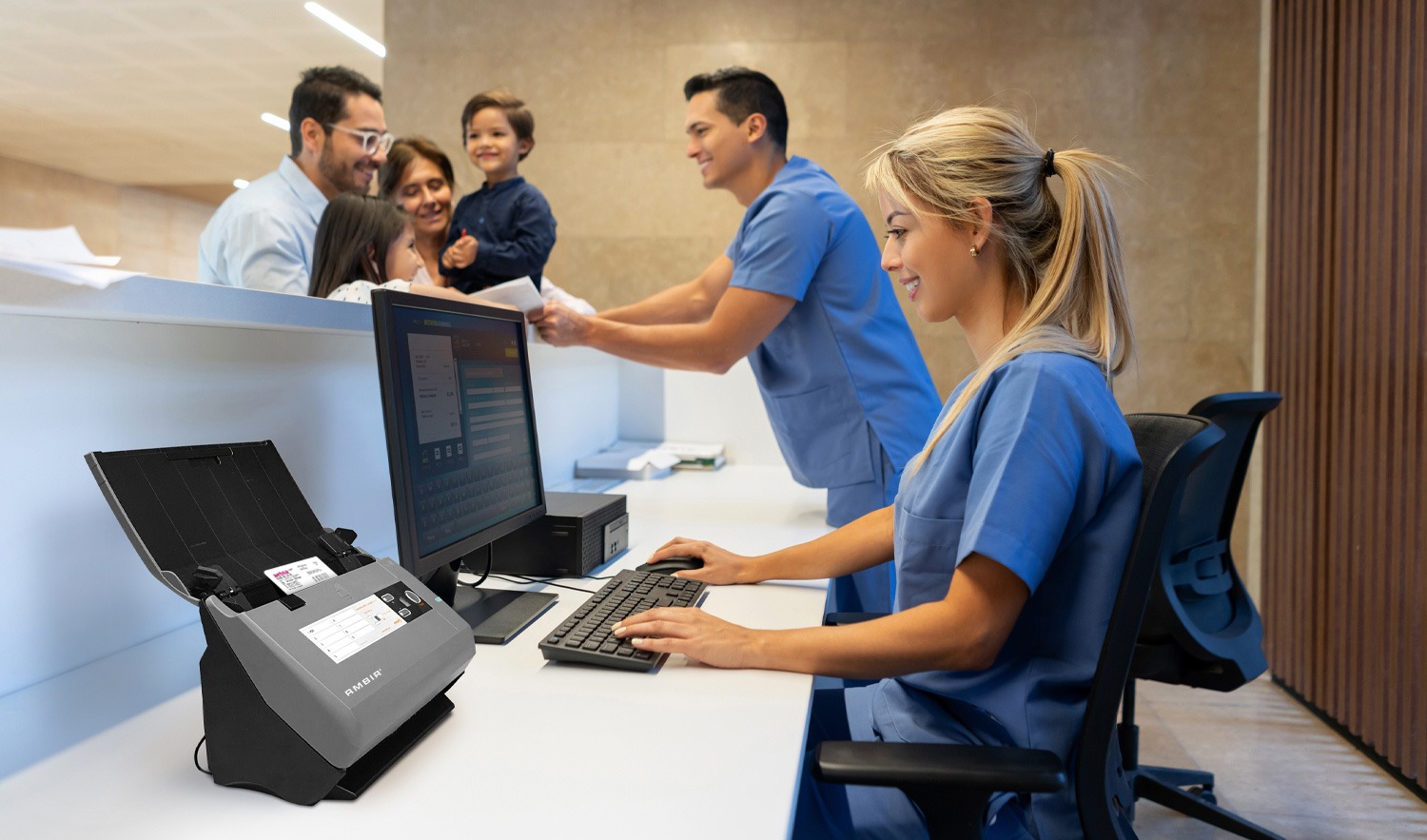 The Best ID and Insurance Card Scanners for Epic EHR Users
As an Epic user, you strive for performance, ease of use, and hitting your desired outcomes when it comes to patients and technology. You value technology that is compatible and proven in your workflows and supported by the technology you have adopted. These values are dear to Ambir as well and are the foundation behind all our products. If you're running Epic with Citrix or VMWare, we have you covered. Archiving your employee files in Hyland OnBase, we have you covered. Ambir believes in workflows and our products are designed to complement and enhance your established workflows, not dramatically change them. If you want performance, compatibility, ease-of-use and value, look no further than Ambir for your scanning needs.
With over 20 years of expertise in the healthcare industry, Ambir provides a wide variety of scanning solutions designed to fit all areas of your workflow. Whether it's a solution for the patient check-in desk, the WoW cart in the ER, back-office operations, or a scanner integrated into a self-serve kiosk, Ambir has a solution for you. As healthcare continues to streamline paper centric processes into digital processes, we've been seeing a great opportunity for organizations to re-evaluate their card and document scanning strategy and the hardware utilized in this function. When analyzed, Epic users who make the transition to Ambir save on average over $200,000 dollars per enterprise deployment over currently deployed scanning hardware. Recently, Ambir worked with a large East Coast Health System saving them over $1m in hardware acquisition costs by doing a 30-minute workflow assessment. As an Epic user, having the right scanner tailored to fit your organizational space and information workflow can make all the difference in the world. The below Ambir scanners have been favorites of facilities running Epic and have helped them achieve desired workflow outcomes along with financial savings.
800 Series
Anchored by the ImageScan Pro 820ix and 830ix, the 800 series is ideal for organizations that have streamlined their paper workflow while incorporating more digital workflows into their processes. This optimization eliminates high volumes of paper and opens the door for more appropriately sized scanners at more budget friendly price points. Compatible with both Mac and Windows devices, the 800 series scanners work perfectly with any computer you use.
At $389.95 for the 820ix and $449.95 for the 830ix, these scanners offer serious scanning capabilities in budget-friendly packages. And with an included two-year warranty, you get a cost-effective solution that will last for years to come.
340
Whether you need to scan documents or ID cards, the ImageScan Pro 340 packs the power you need to get it done quickly. Scanning both sides of documents and cards at 40ppm, the ImageScan Pro 340 scans in color, grayscale or black and white and gives you complete control and confidence over your high-speed imaging.
As one of our fastest and most powerful scanners, the ImageScan Pro 340 handles 100 pages at a time and uses heavy duty imaging hardware to create true-to-life scans. The included AmbirScan software allows you to save documents in searchable PDF format which makes searching and retrieval easy and even allows for the reuse of text. Packed with a sleek design and compact footprint, the ImageScan Pro 340 fits pretty much anywhere you need to scan.
1060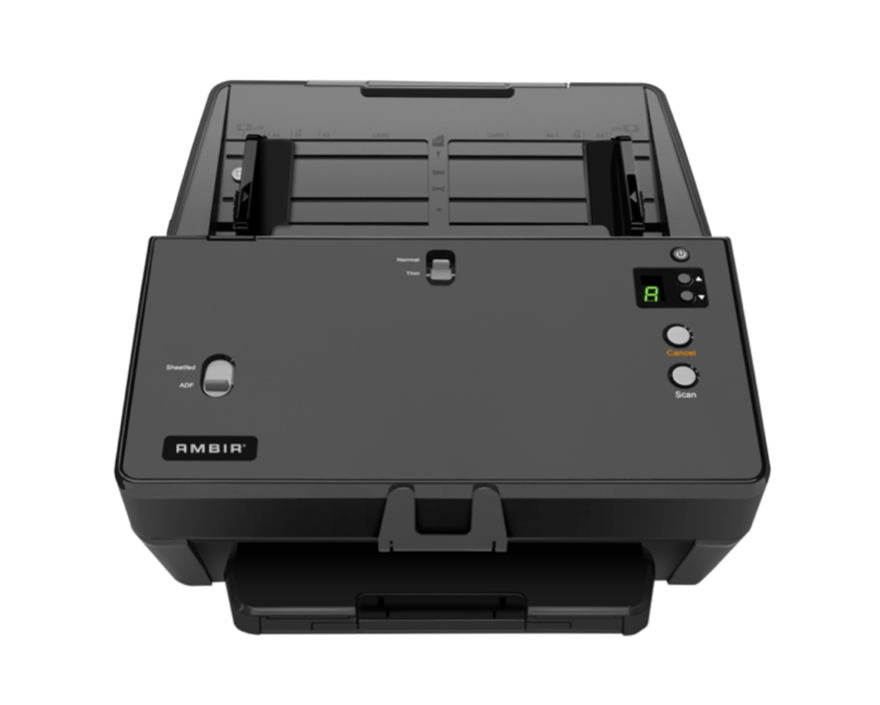 Versatile, durable and efficient, the nScan 1060 is the perfect scanner for busy work environments. With a scanning speed of 60ppm, superior paper handling and a 3-year warranty, this scanner guarantees performance and reliability while handling all documents quickly and easily for many years to come.
The nScan 1060 comes equipped with a TWAIN Driver, thus providing unmatched compatibility with 3rd party applications like Epic, Hyland OnBase, and many others. The included AmbirScan ADF software scans documents, cards, and even passports, making it our most versatile scanner platform to date. With the 1060, you get flexibility which can be achieved by enabling the devices sheetfed mode which scans through passports and other thick documents with ease or switching to document mode with a single switch allowing for charts and patient files to be captured digitally.
So, whether you're looking for a cost-effective solution to handle a variety of document types or scan large stacks of paper with ease, Ambir has a solution for you.
Interested in finding out if Ambir scanners are the perfect fit for your organizational needs? Please give us a Call at 630-530-5400 Ext. 2 or email sales@ambir.com and one of our team members will be ready to assist you in determining what options best fit your critical workflows